Clinical materials
Dosing and Administration Guide
A document with information about the preparation and administration of CINVANTI.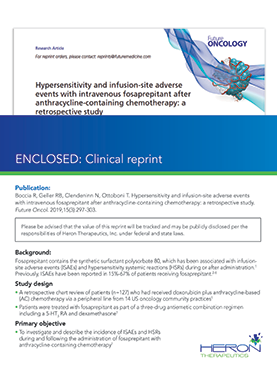 Emend Flashcard
A reprint carrier that includes the results of a retrospective study that investigates the incidence of ISAEs and HSRs associated with fosaprepitant administration.
IV Push Advantages Flashcard
A flashcard that illustrates the various advantages of administering CINVANTI as an IV Push.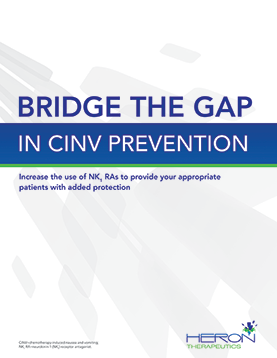 NK1 RAs Underutilization Brochure
A brochure that communicates the benefits of adding an NK1 RA to an antiemetic regimen.
Patient resource